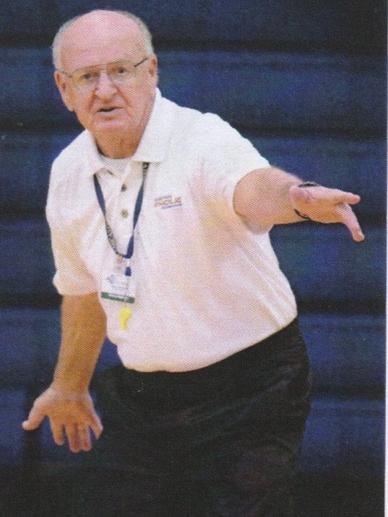 2014
George W. Kirchner Award
Lamar Kauffman had been a stellar student-athlete at Columbia High School and coached the boys' basketball team at Manheim Central. But it was as the girls' basketball coach at Lancaster Catholic where he made his mark.
Starting with the 1982-83 season, the Crusaders compiled 18 Lancaster-Lebanon League section titles, 11 Lancaster-Lebanon League titles, 12 District Three titles and two PIAA titles (1989, '96). His record was 764-183 for a winning percentage of 81 percent.
As a student athlete, Kauffman played football, basketball and participated in track and field. He helped the Crimson Tide to a pair of football titles, a pair of basketball titles and three track and field titles from 1953-55. He also played three seasons for the Millersville University football team.