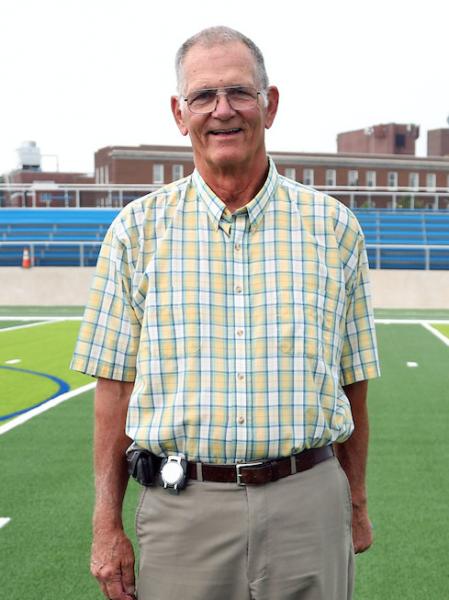 2004
George W. Kirchner Award
Tom Gilburg was the head football coach at Franklin & Marshall College for 28 seasons, from 1978-2002. He compiled a 160-112-2 record, the most wins by any coach in the program's history. He reached his 100th victory in 1989, doing so in just 134 career games.
When he retired after the 2002 season, his record was the sixth-best career mark in Division III history. His teams won 76 of 136 Centennial Conference games.
He led the Diplomats to five Centennial Conference titles, two ECAC titles and a Middle Atlantic Conference South title. His '97 team went 9-1-1 and went undefeated in the conference. His '89 team went 10-1 and in 1996, the Dips were 9-2.
He coached eight First-Team All-Americans and six Academic All-Americans. He watched six of his players earn the Centennial Conference Most Valuable Player award.
Gilburg, the 1961 Syracuse University "Athlete of the Year" and a first-team All-American in football, played five seasons in the NFL with the Baltimore Colts, including the 1964 NFL championship game. While playing with the Colts, Gilburg received his first experience with F&M, as he coached the men's lacrosse team from 1964-66.
Tom Gilburg's Chryst Award bio
Tom Gilburg Did You Know?