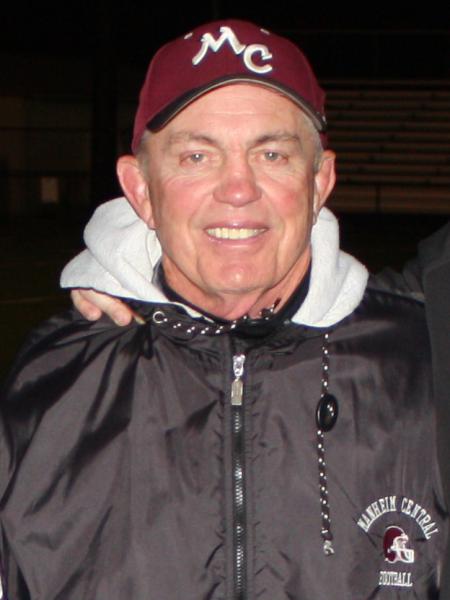 2011
George W. Kirchner Award
When Mike Williams retired as varsity head coach of the Manheim Central High School football team at the end of the 2014 season, he was the winningest coach in Lancaster-Lebanon League and PIAA District Three history. As head coach for 35 years, the Barons won 348 games, 16 District Three Class AAA titles and one state championship (2003). Williams' overall record was 348-75-3, which also included 20 L-L League section titles.
He has been named state AAA coach of the year twice by the Pennsylvania Scholastic Coaches' Association, coached Pennsylvania in the Big 33 game in 1995, and was inducted into the Pennsylvania Scholastic Football Coaches Association Hall of Fame in 2000.
Central's 39-38, double-overtime defeat of Pine-Richland in a snowstorm for the 2003 state championship is on the short list of best, most dramatic games in the sport's history, at least in Pennsylvania.
Among the 42 all-state players Williams has coached are Dan Kreider, a fullback-linebacker who played 10 years in the NFL and got a Super Bowl ring with the 2005 Pittsburgh Steelers; Jeff Smoker, a high-school All-American quarterback who played at Michigan State; and Matt Nagy, who played at the University of Delaware and in the Arena Football League and went on to become the head coach of the Chicago Bears.