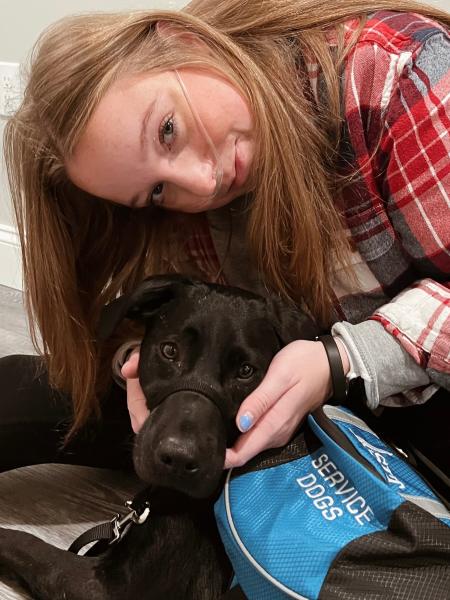 2023
LNP | LancasterOnline Inspirational Athlete of the Year
Karin Hostetter was once a three-sport athlete in the Lampeter-Strasburg School District, where she competed in soccer, swimming and lacrosse. However, a rare lung disease took all of that away.
Preparing to enter her freshman year, she was diagnosed with childhood interstitial lung disease in June 2017 and was no longer able to play school sports because she must be hooked up to an oxygen machine. chILD results in the scarring of the lungs making it harder for oxygen to pass through the lungs.
She continued to stay involved with the athletic teams as a manager. To this day she works out twice a week with assistance. She also has a medical alert service dog, Peter, by her side at all times.
She was designated a Make-A-Wish kid who decided to donate her wish and, instead, to provide kids going through similar lung treatments a plush toy. It ultimately led her to starting her nonprofit Karin's Kure (karinskure.org) to help others with the disease.
Karin graduated from Lampeter-Strasburg in 2021 and now attends Penn State-Harrisburg.