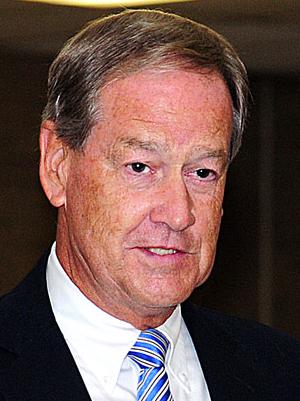 2013
George W. Kirchner Award
Glenn Robinson was the winningest coach in NCAA Division III history when he retired as the Franklin & Marshall men's basketball head coach prior to the 2019-20 season. In 48 seasons, Robinson won 967 games. At the time, only a handful of coaches in all of men's college basketball, including Duke's Mike Krzyzewski (1,132) and Herb Magee of Division II Thomas Jefferson (Philadelphia University) (1,096), had more.
Named F&M's head coach in 1971, Robinson inherited a team that had gone 4-16 the season before. By 1975, the Diplomats qualified for the NCAA tournament for the first of 24 times under Robinson. His teams had 26 20-win seasons.
F&M reached the NCAA Sweet 16 16 times, the Elite Eight nine times and the Final Four five teams, making the championship game in 1991. Robinson won national coach of the year honors from Basketball Times in 1991 and d3hoops.com in 2009. He has been the career Division III wins leader since 2004.
During the 2022 NCAA Division 1 Final Four in New Orleans, Robinson received the Golden Anniversary Award from the National Association of Basketball Coaches. The award, presented annually since 1997, recognizes a member coach who has devoted at least 50 years to basketball.