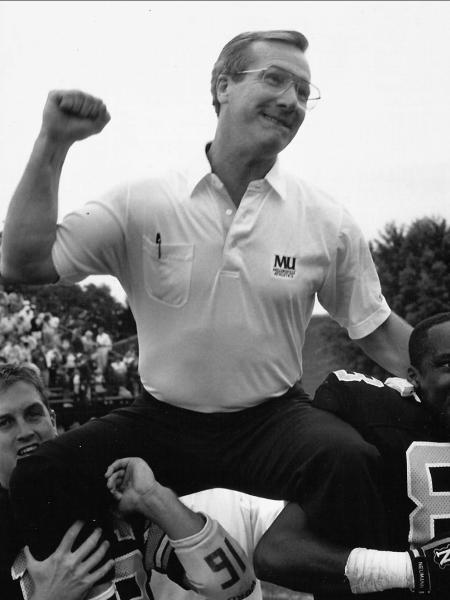 2001
George W. Kirchner Award
Dr. Gene A. Carpenter was the head football coach at Millersville University from 1970-2000, maintaining an excellence throughout the state and nationally.
His teams produced 29 winning seasons and earned 10 Pennsylvania State Athletic Conference Eastern Division championships. He was twice named PSAC Coach of the Year and 49 of his players were recognized as All-Americans. Without the benefit of a scholarship budget as large as some of his competitors, Carpenter still posted a career record of 220-90-6.
In 1988, his Marauders were named Eastern Collegiate Athletic Conference Division II Team of the Year and were awarded the prestigious Lambert-Meadowlands Cup.
Carpenter, who passed away in 2009 at age 70, was part of the 2012 Divisional Class inducted into the College Football Hall of Fame. The Divisional Class to which Carpenter belongs consists of coaches and players from the NCAA Football Championship Subdivision (formerly Division I-AA), Division II, Division III and NAIA.