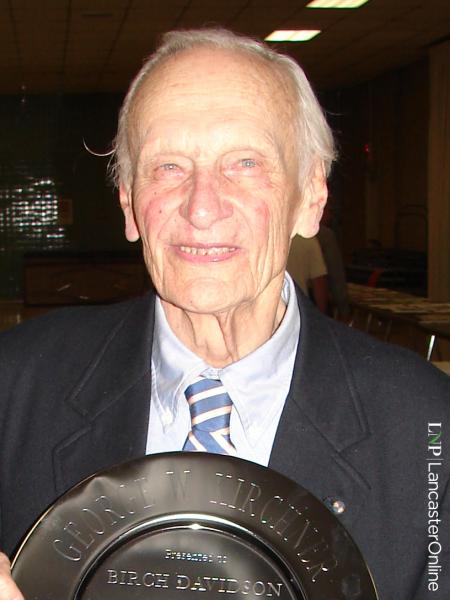 2008
George W. Kirchner Award
Birch Davidson was a sensational Masters swimmer for over 30 years.
He broke the world record for the 50-meter freestyle long course for 70-75-years olds; held records in the 50-meter butterfly, 100-meter individual medley and the 400-medley relay and won 41 YMCA national swimming championships.
Davidson won 45 U.S. Masters Swimming Association championships and was named to the Masters Swimming Association All-American team more than 15 times.
He's a member of the Franklin & Marshall College Hall of Fame and the Pennsylvania Swimming Hall of Fame.